In the interests of a more informed public, MCERA works with education researchers affiliated with sponsors to bring their work to a mainstream audience, thereby creating a direct link between research and engagement and impact.
"Working with MCERA has been a great experience. This partnership helped to ensure that the integrity of my core findings were safeguarded and not skewed by external journalistic flair. This was greatly appreciated."
Expert from Macquarie University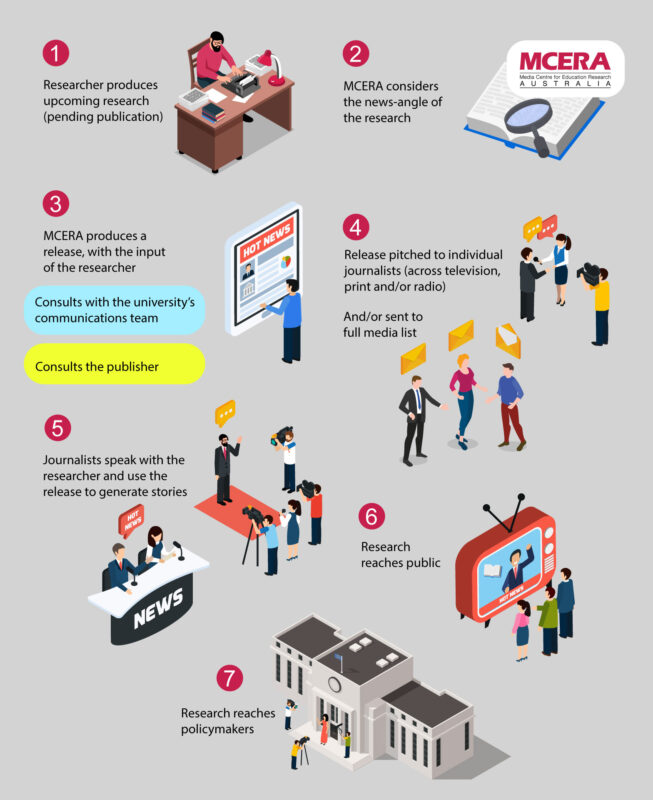 Please note that for resourcing reasons, the level of support we can offer in promoting your work is affected by the level of subscription to MCERA by the organisation with which you are affiliated. In general, we can only write media releases on new research when the researchers are affiliated with Gold and Platinum subscribers.
You can see a list of our supporters and their levels here.
Not affiliated with any of our supporters? Talk to us.
Otherwise, please fill out the form below to let us know about any peer-reviewed education research you expect to have published in the near future, or ARC-funded projects you are working on and would like assistance in promoting, and we'll review it for possible promotion in the media.